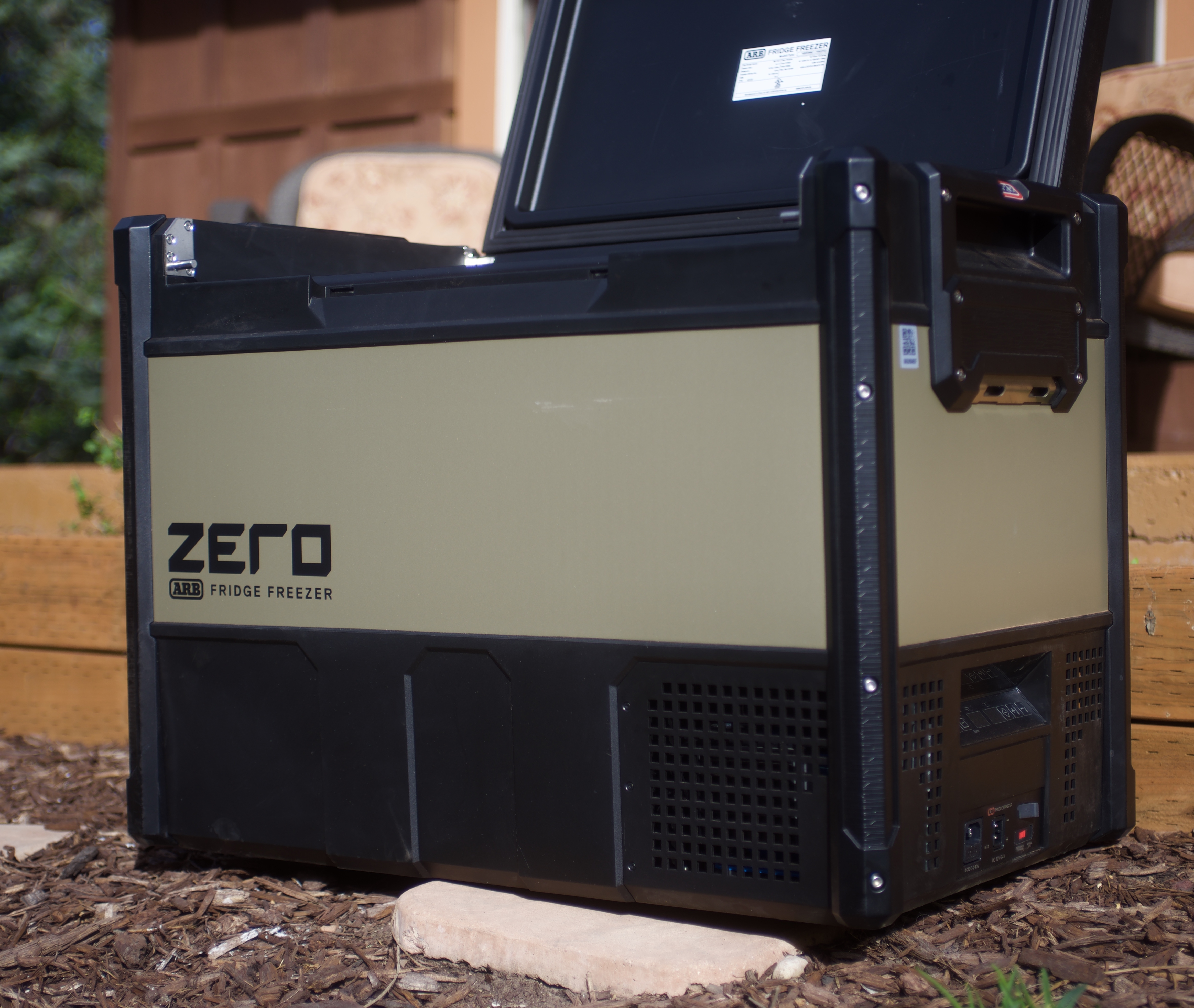 Details

By

Michael Holland

Michael Holland


My family and I wandered the canyons of southern Utah this past April. The weather was idyllic with temperatures in the lower 70's and nighttime lows in the 40's. High cumulous clouds passed over the red rock of Canyon Country while tints of red reflected across the bottom of the clouds.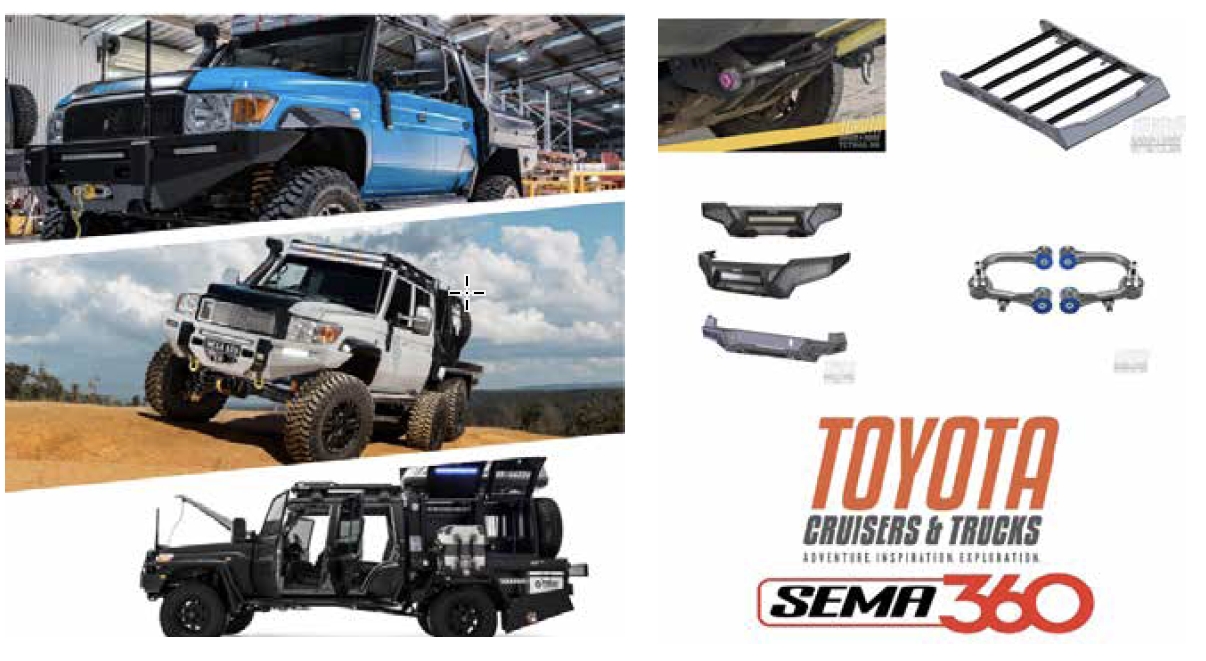 Details

By

Shane Williams

Shane Williams
Since 2020 has been such an... unusual year, our annual pilgrimage to Las Vegas for SEMA show did not happen. Instead, we spent the week in front of our computers, watching pre-recorded vehicle reveals, product demonstrations, and panels describing what's next in the automotive aftermarket world.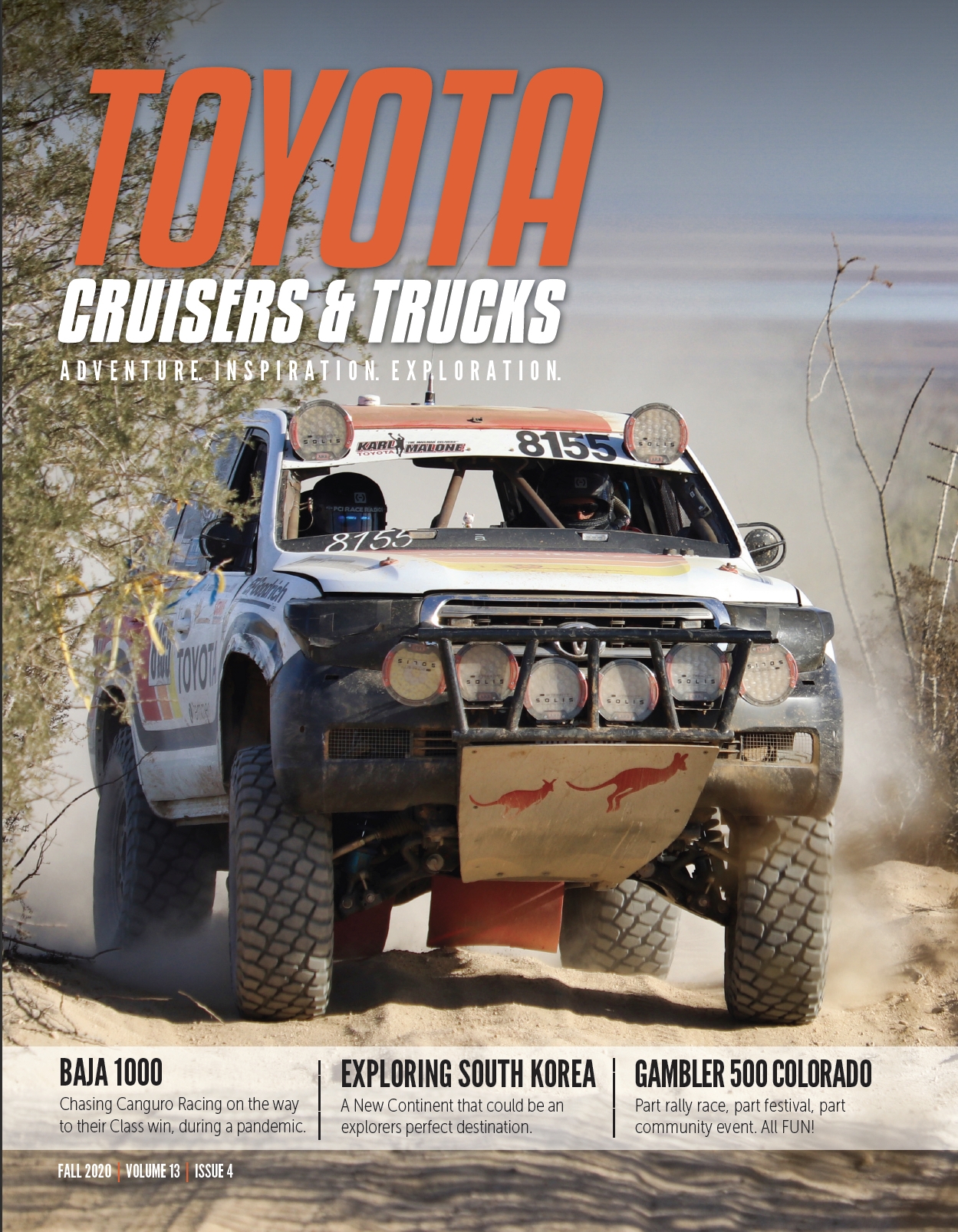 Details

By

Toyota Magazine

Toyota Magazine


It's the end of one of the most...memorable years ever. Our team has been hard at work to send out some sweet inspiration to get your 2021 started off right.

Get our Fall 2020 issue now!
Download your free copy now, or get the app =)
Read more: Fall 2020 | SEMA 360, Baja 1000, Gambler 500, South Korea!